2018 Crystal Cabinets Prestige Dealer Award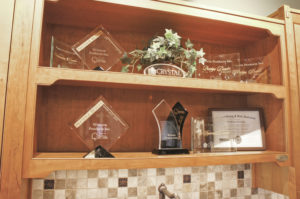 Western Products is pleased to announce that we have received the 2018 Crystal Cabinets Prestige Dealer Award!
Each year, Crystal Cabinets chooses dealers who have shown excellence in meeting their sales goals to receive the Prestige Dealer Award. This award serves as a pleasant reminder that we at Western Products have helped countless customers improve their homes with quality custom cabinets.
This is Western Products' third year in a row receiving the Prestige Dealer Award. We hope to keep this tradition going for years to come. Our success in this field could not be possible without the incomparable work of our dedicated Crystal Cabinets staff: Matt Feil, James Frandson and Bill Tweten. Western Products would like to give a special thank you to Matt, James, Bill. And, thanks to everyone else who has worked hard to get us where we are today.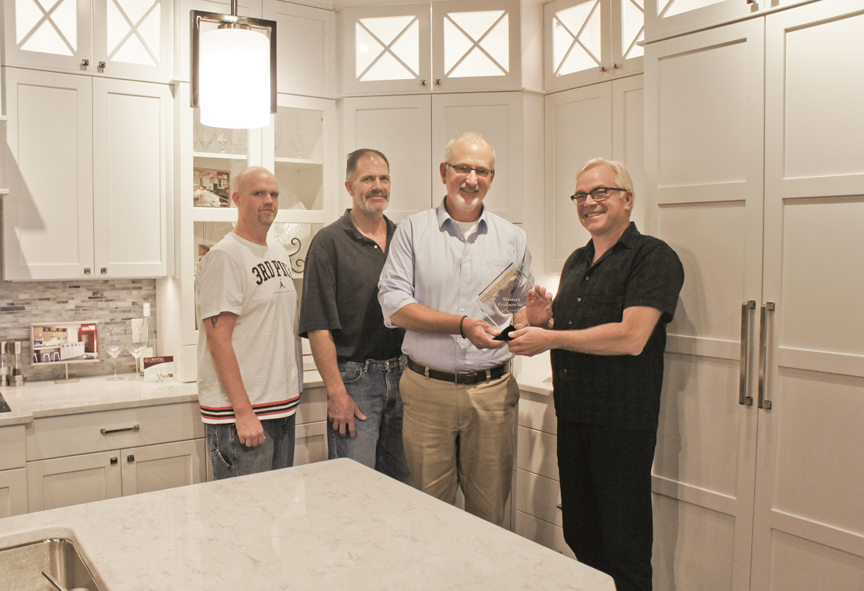 In addition to receiving the Prestige Dealer Award, this past year Western Products has been ranked in the top three dealers for Crystal Cabinet sales in the Midwest. We have also been ranked in the top 40 dealers for the entire nation. We are a successful company that started as a small North Dakota business in 1948. So, we are happy to continue our partnership with Crystal Cabinets, another Midwestern company who came from humble beginnings. Now, both Western Products and Crystal Cabinets have been in business for over 70 years!
Let Us Help You
Is it time to freshen up your home? Stop in our showroom on 45th Street in Fargo for inspiration. Then, visit with our cabinet design team to learn how we can help you organize and update your home.
Give us a call at (701)-293-5310, stop in our showroom, or fill out our convenient online request form to set up your free in-home consultation with one of our home improvement experts.
Share with your friends | Stay tuned for more blog posts