Protect and Enhance What Matters Most with Western Products' Entry Storm Doors

A good storm door should ensure energy efficiency in the face of even the most frigid Upper-Midwestern winters and the option for ventilation in our hot summers. A good storm door should also give you the peace of mind that your home is protected from any other security risks life can throw at you. But, a great storm door is one that should guarantee all these qualities and do it while matching your personal, unique style.
With Western Products' offering of high-quality entry storm door brands, you'll get the perfect, personalized storm door for your home, along with protection, security and great service every step of the way!
The home is where the heart is, so why not keep what's most important to you safe and beautiful with Western Products' selection of incredible storm doors?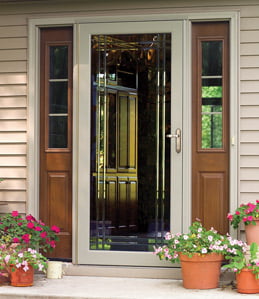 ProVia®
The individual customization and attention to detail provided by Western Products' selection of ProVia storm doors sets them above regular storm doors available on the market.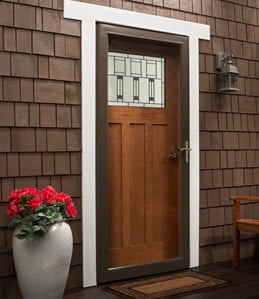 Andersen® Corporation
Make an entrance and enhance your home with Western Products' offering of Andersen Corporation's stylish, functional and durable storm doors.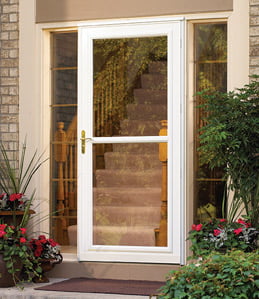 Larson®
Western Products also provides Larson brand storm doors. Find out what makes these doors reliable and consider Larson for your next renovation.
Get a Free Quote on Entry Doors in Fargo, ND
Discover how a commitment to quality products, professional installation and exceptional service has made Western Products the most trusted name for storm doors in the Upper Midwest since 1948. Call Western Products to get a free quote at 1-800-743-3632.