Welcome Guests in Style with New Entry Doors

Western Products is Style Made Easy
Entry doors can make or break the style of your home, because they are the first thing your guests see when you welcome them in. Thankfully, making a stylish entrance has never been more simple than with Western Products' entry doors.
We are the most trusted professionals for home improvement in North Dakota, Western Minnesota and North-Western South Dakota, specializing in the Fargo-Moorhead, Bismarck-Mandan, Jamestown and St.Cloud areas. With an unmatched commitment to service and detail through our expert installation professionals, we install the best products with the best warranties from leading companies like ProVia and Therma-Tru. Yes, we are your top siding, windows and roofing company in the region, but we can also be your go-to experts for entry door installation!
Beauty, Performance and Durability
Here at Western Products, we can help give your home a welcoming look that will keep benefiting you year after year. We offer a variety of entry door options to choose from so that you can always be confident that you have made a wise choice in terms of durability and beauty in manufactured doors.
Not only will these products increase your home's curb appeal, they will also boost your energy efficiency. Western Products' rugged materials, core insulation and advanced sealing technology create an effective thermal barrier to help reduce energy loss all year round.
Enlist the help of the leading home improvement company in the Upper-Midwest and see how Western Products can provide your home with gorgeous doors that will ensure that essential, positive first impression for everyone who enters your home.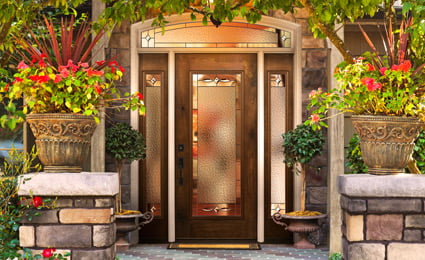 ProVia Doors
ProVia offers four lines of fiberglass and steel professional-class entry doors that meet the highest industry standards of beauty, durability, security and energy efficiency. Western Products' ProVia doors are available in custom sizes and finishes for your personal home.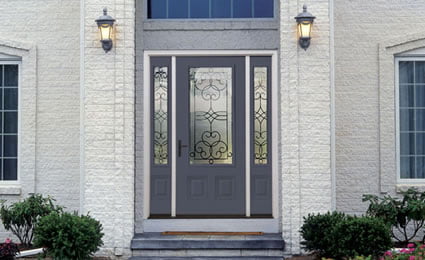 Therma-Tru Doors
Western Products proudly offers style, performance and protection with Therma-Tru steel and fiberglass entry doors. As continuous pioneers in the fiberglass door industry since 1983, Therma-Tru has redefined the entryway with its stylish, high-performance products.
Protect and Enhance What Matters Most with Western Products' Entry Storm Doors
A good storm door should ensure energy efficiency in the face of even the most frigid Upper-Midwestern winters and the option for ventilation in our hot summers. A good storm door should also give you the peace of mind that your home is protected from any other security risks life can throw at you. But, a great storm door is one that should guarantee all these qualities and do it while matching your personal, unique style.
With Western Products' offering of high-quality entry storm door brands, you'll get the perfect, personalized storm door for your home, along with protection, security and great service every step of the way!
The home is where the heart is, so why not keep what's most important to you safe and beautiful with Western Products' selection of incredible storm doors?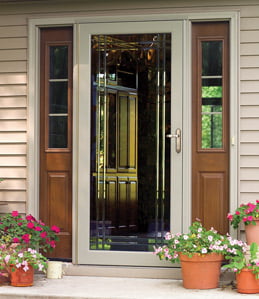 ProVia®
The individual customization and attention to detail provided by Western Products' selection of ProVia storm doors sets them above regular storm doors available on the market.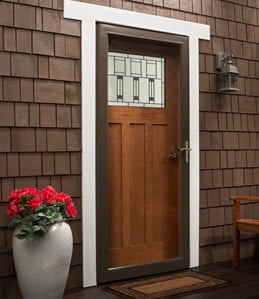 Andersen® Corporation
Make an entrance and enhance your home with Western Products' offering of Andersen Corporation's stylish, functional and durable storm doors.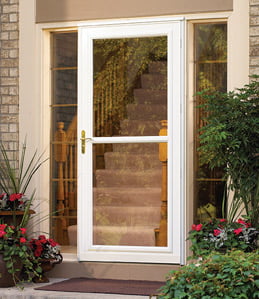 Larson®
Western Products also provides Larson brand storm doors. Find out what makes these doors reliable and consider Larson for your next renovation.
Get a Free Quote Today
Discover how a commitment to quality products, professional installation and exceptional service has made Western Products the most trusted name for entry and storm doors in the Upper Midwest for more than 70 years. Schedule a complimentary discussion with a free estimate on entry and storm doors in Fargo, ND, Bismarck, ND, Brainerd, MN, Grand Froks, ND, Jamestown, ND and surrounding areas, by simply filling out our convenient online request form below!