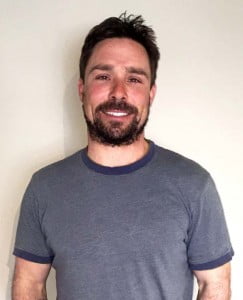 Matt Lehman has been hired as a roofing specialist for Western Products, located at 474 45th Street South in Fargo, N.D. In his new position, Lehman brings years of experience from owning his own roofing company and is passionate about  helping homeowners select the best roofing system for their home's needs. He believes a homeowner's house is their most important investment, and the best protection they can have for that investment is a quality roof.
Lehman has more than 15 years of experience in the home improvement industry, specializing in metal and asphalt roofing systems.
He currently lives in Moorhead, Minn., with his wife.
Western Products' roofing division offers the region's most custom options to fit the needs of the Midwest's ever-changing climate. Roofing specialists at Western Products are experienced in new roofing, reroofing, and hail damage repair. Western Products welcomes Lehman and his expert roofing knowledge to serve the Fargo and Bismarck areas.
Western Products Inc.
Western Products was established in 1948 in Fargo, N.D. to provide innovative home exterior improvements with a strong commitment to quality and customer service. Headquartered in Fargo, N.D., Western Products has locations in Bismarck, N.D., St. Cloud, Minn. and Sioux Falls, S.D. Western Products is an affiliate for Renewal by Andersen windows, United States Seamless steel siding, Homecrest Outdoor Furniture, Sundance Spas and other great, made in the USA products.
More information available at: www.westernproducts.com and on Facebook at www.facebook.com/westernproducts.