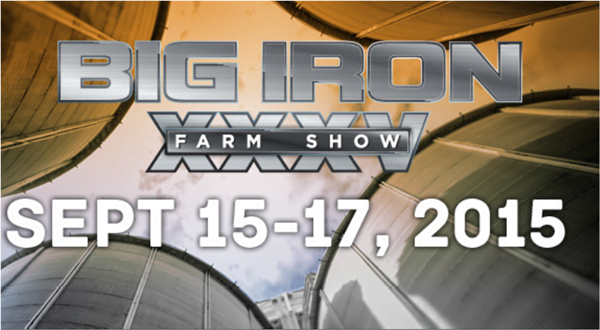 Western Products will be showcasing our home improvement products at the 35th Annual Big Iron Farm Show in West Fargo at the Red River Valley Fairgrounds. Visit the Hartl Ag Building, and our booths, A-19 and A-20, to discover more about our diverse products and service, like our windows, gutters, siding and roofing.
Western Products representatives will be available to answer your home improvement questions and to showcase our high-quality products:
Over the past few decades, the Big Iron Farm Show has grown from a small farm equipment show to a three-day celebration of agribusiness, with attendees across the nation exhibiting innovation and technology. There are also a number of training sessions and field demonstrations available, as well as the opportunity to connect with similar businesses.
About Western Products
Since 1948, Western Products has been redefining homes with quality home improvement products, including: United States Seamless steel siding and accessories, Renewal by Andersen windows and doors, asphalt and metal roofing, insulation, seamless gutters and Leafaway gutter protection, Crystal cabinets, Homecrest Outdoor Living patio furniture, Hunter Douglas window treatments, Sundance spas and hot tubs and Majestic fireplaces.
Event details:
West Fargo, N.D.
35th Annual Big Iron Farm Show
When: September 15-17, 2015
Where: Red River Valley Fairgrounds in the Hartl Ag Building at Booths A-19 and A20
Find out more about the event: http://bigironfarmshow.com/show-schedule/
Parking and Entry Information: http://bigironfarmshow.com/attendees/directions-and-parking/