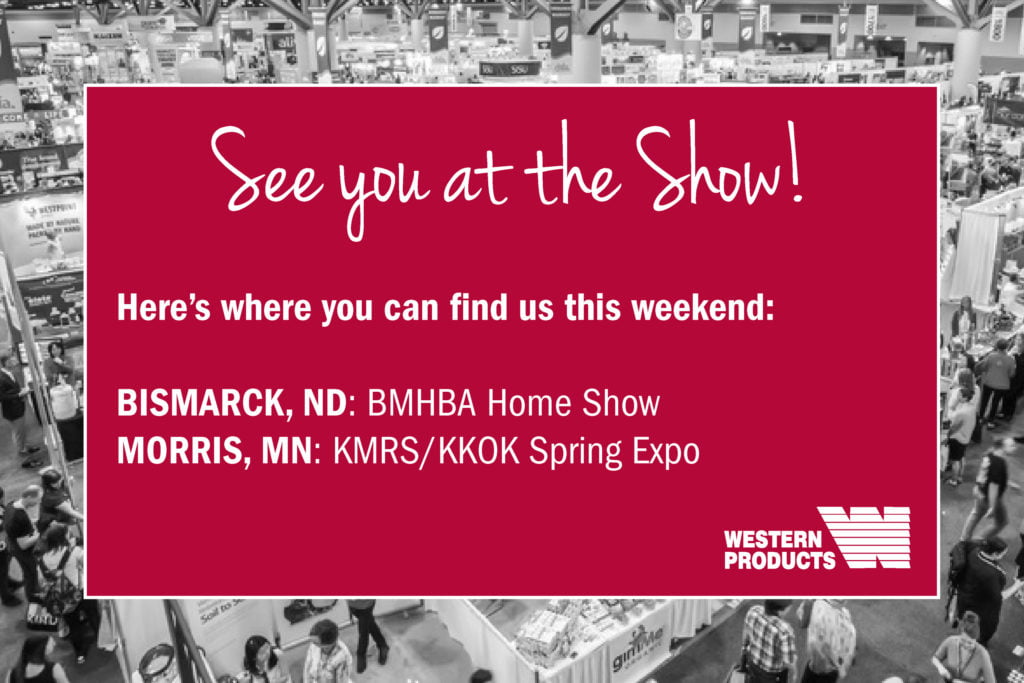 For over 70 years, homeowners throughout our region have recognized Western Products as a leader in quality home improvement. In recent years, Design and Living Magazine has awarded us for Best Window Install and Supply, Best Roofing Supply and Install, Best Exterior Siding Install and Supply, Best Kitchen Design Center and more! And, LocalsLoveUs.com named us Best Siding Contractor in 2018!
We're proud to serve Western Minnesota and the Dakotas with quality products and top-notch installation by certified craftsmen! Our experienced staff uses the latest products and materials from well-known manufacturers. We want to ensure every project we complete delivers superior performance and lasting value.
We're looking forward to sharing how our quality products and experienced installers can help with your next home improvement project. And, this weekend, you can find our friendly Home Improvement Specialists at two local tradeshows, ready to share their knowledge and expertise.
Here is where you can find us this weekend:
Bismarck, ND: The Bismarck-Mandan Home Show is taking place this Friday and Saturday at the Bismarck Event Center. Whether you are building, remodeling or decorating your home, you're bound to find something great among this show's 200 vendors. On Saturday, there's even a Scavenger Hunt for the kids! The show takes place on Friday, March 15th from 3:00 PM to 9:00 PM, and on Saturday, March 16th from 10:00 AM to 6:00 PM. Parking and admission are free on Friday. On Saturday, admission for adults is $5 (print your own $2 off coupon here). Western Products will be located in booth #1201.
Morris, MN: The KMRS/KKOK Home Show, also called the Spring Expo, is expected to attract hundreds of attendees from throughout West Central Minnesota. Visit the Lee Community Center from 11:00 AM to 7:00 PM on Friday, March 15th or from 9:00 AM to 4:00 PM on Saturday, March 16th. This show offers some great door prizes that you won't want to miss!
See you this weekend!
Let us help!
Our home improvement experts are looking forward to working with you! Give us a call at (701)-293-5310, stop in our showroom, or fill out our online request form to set up your free in-home consultation.
Share with your friends | Stay tuned for more blog posts