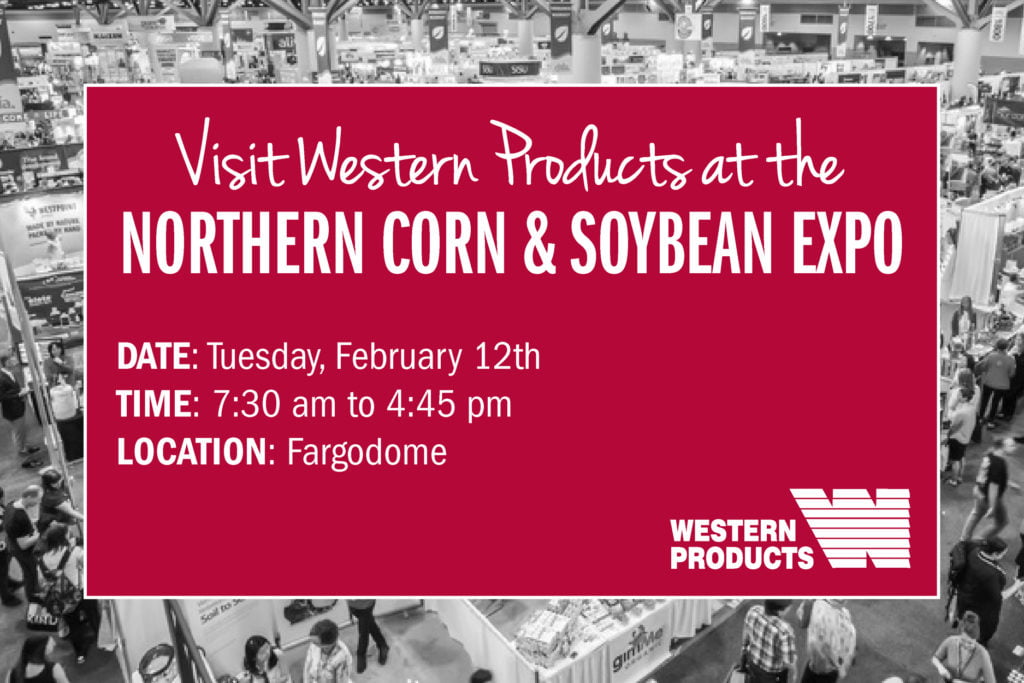 Northern Corn and Soybean Expo 2019
If you're a producer in one of North Dakota's biggest industries and are looking to streamline your operation, visit Western Products at the Northern Corn and Soybean Expo.
At this event on Tuesday, February 12th, you'll find a full day of panels and breakout sessions designed to make your business better. Western Products will be there to offer our perspective on how you can make your productions more efficient through renovating your building with quality, low-maintenance products. With over 70 years of experience, our company has become the region's first choice for building exteriors, window replacement and much more. Visit our booth to learn about the good our company can do for you.
The Northern Corn and Soybean Expo runs from 7:30 a.m. to 4:45 p.m. in the Fargodome. Our dedicated Western Products staff will be there all day to chat with you about your business and answer any questions you may have.
Admission is free to all attendees, and you can register here to receive free lunch from area caterers. Make sure you also check out the event's schedule so that you don't miss out on any hot topic panels or breakout sessions. We hope to see you there!
Let us help!
Our home improvement experts are looking forward to working with you! Give us a call at (701)-293-5310, stop in our showroom, or fill out our online request form to set up your free in-home consultation.
Share with your friends | Stay tuned for more blog posts