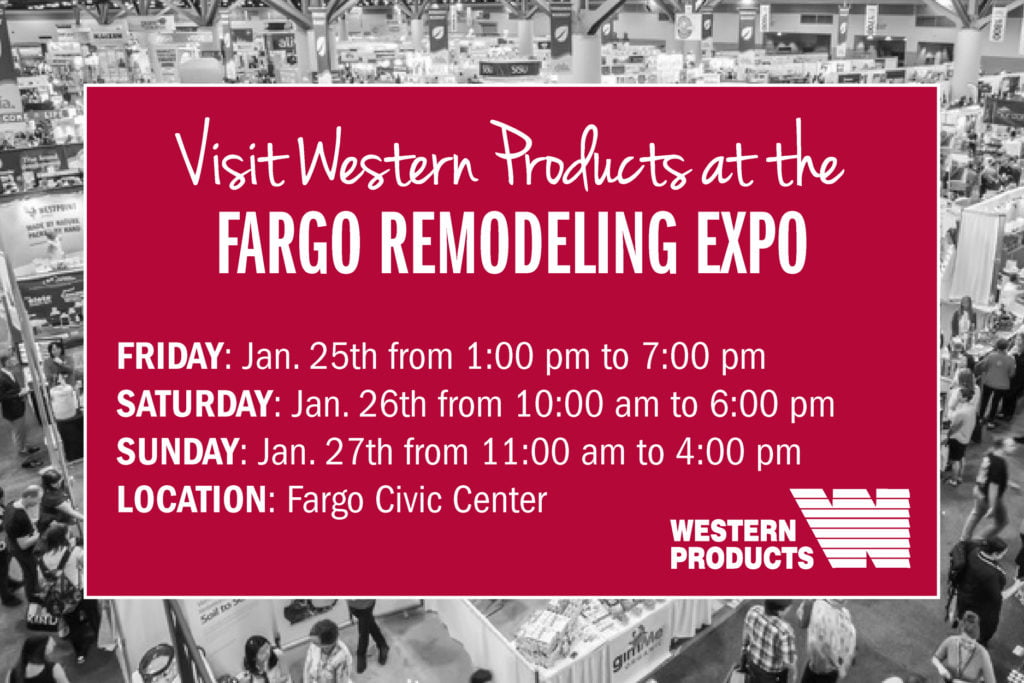 Join Western Products this Friday through Sunday, January 25-27th, at the Fargo Remodeling Expo! If you're a homeowner considering remodeling any part of your house, this is the perfect opportunity to meet our experienced staff and learn what Western Products can do for you. With over 70 years in business, we're excited to share our knowledge and passion for home renovating.
The Fargo Remodeling Expo is an annual event at the Fargo Civic Center where the best home renovation businesses in the area gather to meet motivated homeowners like you. Western Products will be there the whole weekend, ready to show you how we've become the region's first choice for roofing, siding, window replacement, gutters, doors, cabinets and much more.
When you meet our staff at the Expo, come ready for our dedicated designers to listen to your most exciting ideas and collaborate with you on how to make them come alive. Your home matters to our company, and that's why we work closely with each customer to select materials, colors and finishes that suit your personal style. It's our goal at Western Products to help you enjoy your home improvement experience from start to finish.
You can visit our booth from 1:00 p.m. to 7:00 p.m. on Friday, 10:00 a.m. to 6:00 p.m. on Saturday, and 11:00 a.m. to 4:00 p.m. on Sunday. Register now and receive discounted admission to the entire Fargo Remodeling Expo! We hope to see you there.
And, don't forget to share with your friends!
Stay tuned for more blog posts! And, stay connected with us by liking our Facebook page!