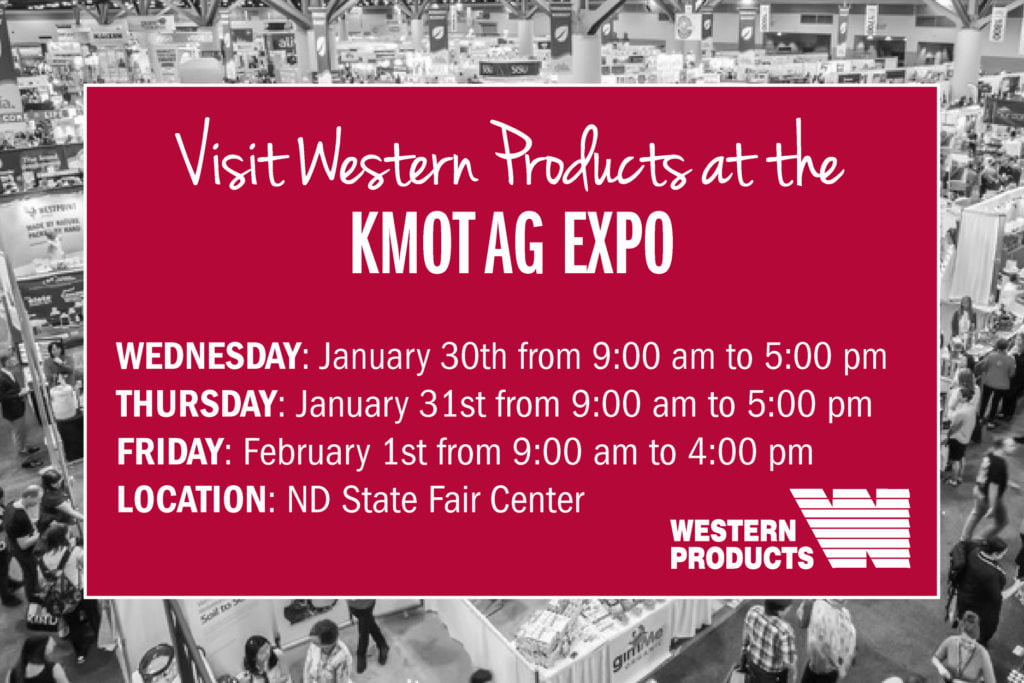 KMOT Ag Expo 2019
Meet us in Minot this Wednesday, Thursday and Friday (Jan 30th, 31st and Feb 1st) for the 48th annual KMOT Ag Expo! The KMOT Ag Expo is the Midwest's largest indoor farm show. Western Products is excited to have our very own booths. Members of our enthusiastic staff will be there to share how we became the region's first choice for roofing, siding, window replacement, gutters, doors, cabinets and much more.
The KMOT Ag Expo features over 350 exhibitors who will showcase the latest technology and products from North Dakota's biggest industries. The expo draws a crowd of around 30,000 to 40,000 people every year! With businesses from all across the region and free seminars for all attendees, the expo is sure to be informative and fun.
This is the perfect chance to meet with one of our courteous Western Products employees one-on-one to learn how our company can help you achieve everything on your building renovation wish-list. We have over 70 years of experience in the remodeling business to share.
Visit us at our booths on Wednesday from 9:00 a.m. to 5:00 p.m., Thursday from 9:00 a.m. to 5:00 p.m. and Friday from 9:00 a.m. to 4:00 p.m. to see the Western Products difference! Admission is free and comes with complimentary parking and shuttle pick-up to the North Dakota State Fair Center.
Western Products will be in booths 879 and 880. When you get to the KMOT Ag Expo, make sure to stop by the KMOT information booth to grab the official program and exhibitor map so you can find us with ease. We hope to see you there!
Let us help!
Our home improvement experts are looking forward to working with you! Give us a call at (701)-293-5310, stop in our showroom, or fill out our online request form to set up your free in-home consultation.
Share with your friends | Stay tuned for more blog posts