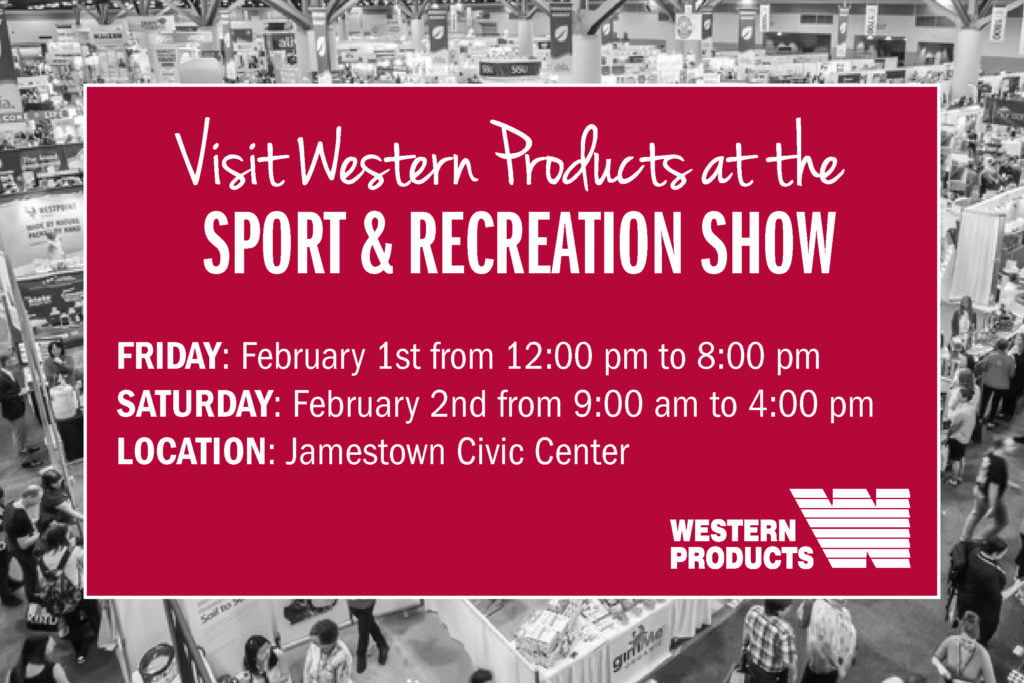 Jamestown Sport and Recreation Show 2019
If you've absolutely had it with this crazy cold North Dakota winter, then visit Western Products at the Jamestown Sport and Recreation Show to gear up for when warmer weather finally arrives. The show runs this Friday and Saturday (Feb 1st and 2nd) and features all the latest outdoor equipment you need to have an awesome summer, including fishing boats, RVs and home renovation products.
Western Products will be at our booths in the Jamestown Civic Center both days, ready and waiting to show you how we can transform your home into a summer oasis. We're the Upper-Midwest's first choice for roofing, siding, window replacement, gutters, doors, cabinets and much more.Your home matters to us, so you can be sure we'll work closely with you to select materials, colors and finishes to match your style vision.
Visit us in booths 92, 93 and 94 from 12:00 p.m. to 8:00 p.m. on Friday and 9:00 a.m. to 4:00 p.m. on Saturday to talk with our warm staff and see what we have to offer. Admission is $10 for adults and free for children under the age of five. Ditch the below-freezing wind chills, come see Western Products at the Jamestown Sport and Recreation show and start dreaming of summer.
Let us help!
Our home improvement experts are looking forward to working with you! Give us a call at (701)-293-5310, stop in our showroom, or fill out our online request form to set up your free in-home consultation.
Share with your friends | Stay tuned for more blog posts