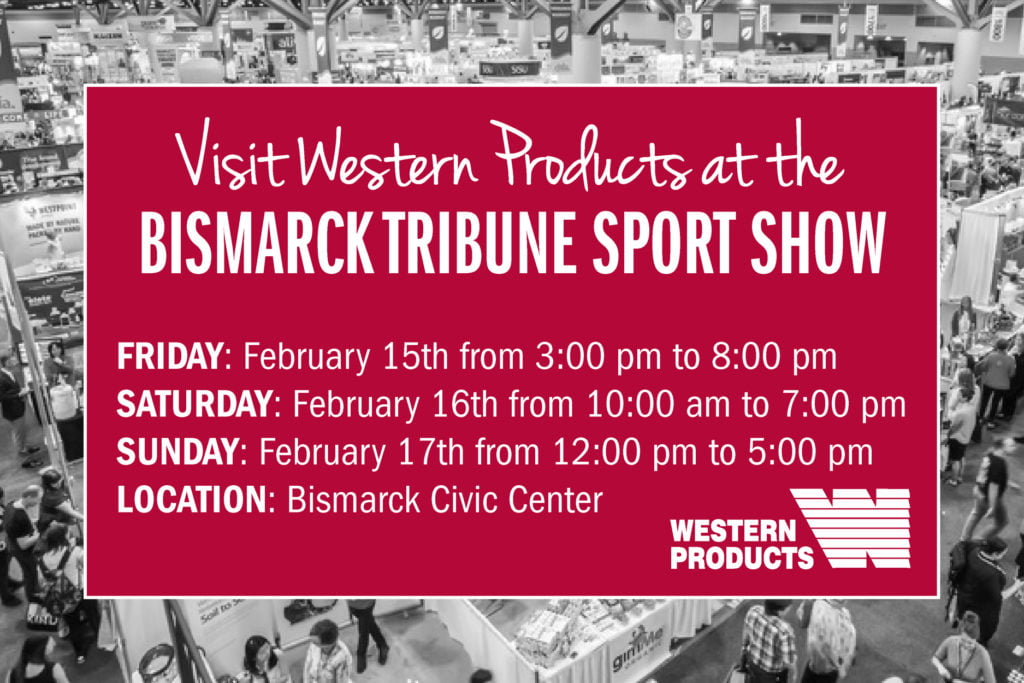 Bismarck Tribune Sport Show 2019
For a weekend event that's fun for the whole family, head to the Bismarck Tribune Sport Show and make sure to visit Western Products in booth #65. The show happens every year in the Bismarck Civic Center and runs this Friday through Sunday (Feb 15-17).
For adults, the show has plenty of panels and exhibitors with all the latest info on how to make this coming summer one to remember. Some of the featured guests include pro-anglers Ted Takasaki and Jason Przekurat, and electric bicycle expert Jairo Ramos Lagos. And of course, Western Products will be at the event all weekend to show how we can turn your summer renovation dreams into realities. Visit our booth to find out how we've become the Upper Midwest's first choice for home improvement.
The show also offers fun activities for families and children all three days like a photo booth, coloring contest and the new "Kid Adventure Zone." There's even a mascot scavenger hunt that travels throughout the building and a show from Dock Dogs! There's something for everyone at the Bismarck Tribune Sport Show; the event draws thousands of visitors each year and there are hundreds of exhibitors to explore!
Admission is as little as $8 dollars for a family of four, with two adults and two kids under 12 years old. Our friendly Western Products staff will be there from 3:00 p.m. to 8:00 p.m. on Friday, 10:00 a.m. to 7:00 p.m. on Saturday and 12:00 p.m. to 5:00 p.m. on Sunday. We hope to see you there!
Let us help!
Our home improvement experts are looking forward to working with you! Give us a call at (701)-293-5310, stop in our showroom, or fill out our online request form to set up your free in-home consultation.
Share with your friends | Stay tuned for more blog posts