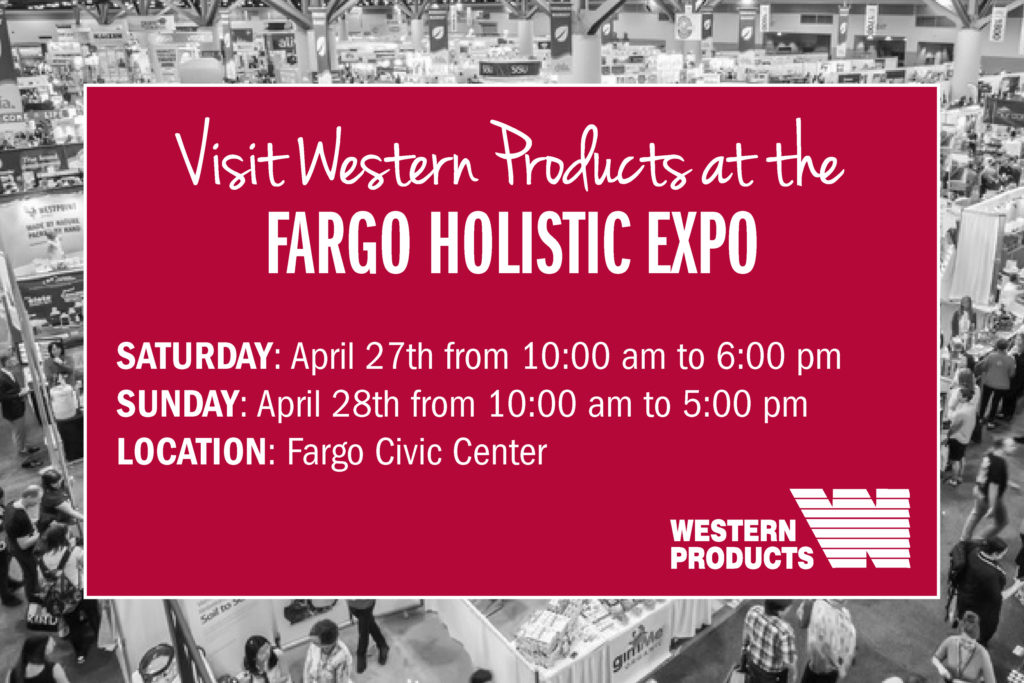 Improving your home will improve your life. When a big project is looming overhead, it's natural to feel overwhelmed – but it doesn't have to be that way. A well-organized home in good repair is known to reduce stress. Let Western Products help you check some things off your to-do list and help create a home you'll love!
The Fargo Holistic Expo, taking place this weekend, is all about improving your life. Western Products has been in the business of improving homeowner's lives for over 70 years. We know that a home improvement project can be an expensive, time-consuming undertaking. We can help! Our knowledgeable Home Improvement Specialists bring their expertise and experience to each and every job. The skilled craftsmen at Western Products treat each house they work on like their own home. Quality products and top-notch service come together to create a streamlined, stress-free experience. Improve your curb appeal and protect your biggest investment with new windows, siding or roofing. Then, let our award-winning team organize and update your interior with a remodeled kitchen, bathroom or closet.
Western Products staff will be available in booth #107 all weekend. We're glad to listen to your ideas and answer any questions you may have. This weekend's expo is taking place at the Fargo Civic Center. Stop by between 10:00 AM and 6:00 PM on Saturday, April 27th or 10:00 AM to 5:00 PM on Sunday, April 28th. Admission for the weekend is $10.
We hope to see you there!
Let us help!
Our home improvement experts are looking forward to working with you! Give us a call at (701)-293-5310, stop in our showroom, or fill out our online request form to set up your free in-home consultation.
Share with your friends | Stay tuned for more blog posts