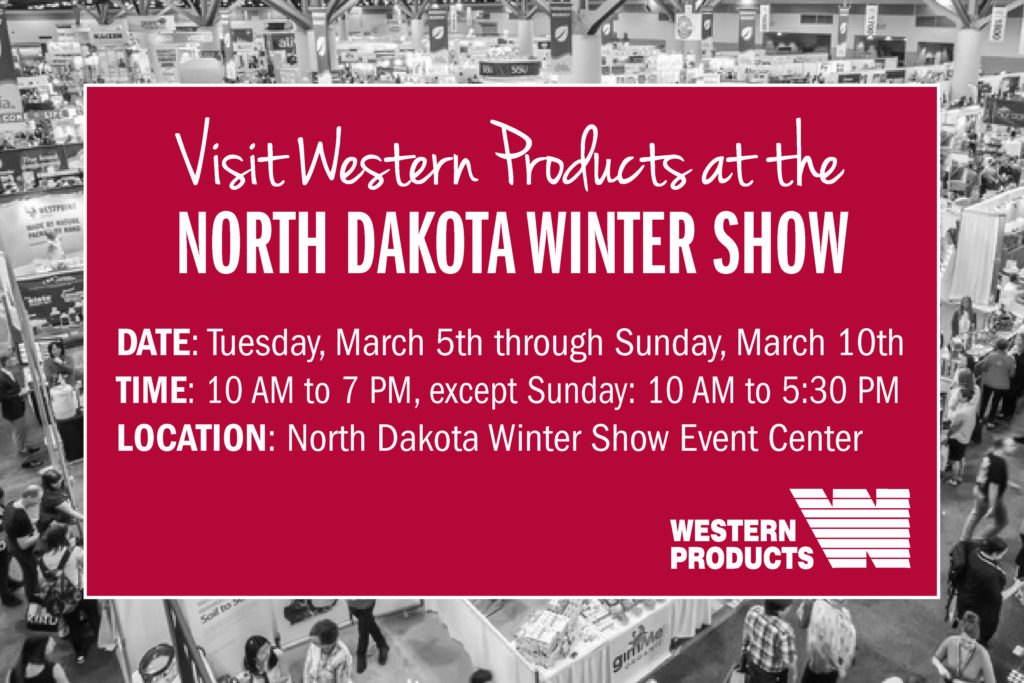 It's time for the North Dakota Winter Show! This Valley City show, in its 82nd year, is the oldest and longest running agricultural show in North Dakota. But, to call it an agriculture show does not to justice to the size and scope of this incredible event! Whether you attend every year, or this is your first time, the Winter Show will not disappoint.
In addition to crop and livestock exhibits, musical entertainment and educational events, the Winter Show offers vendors from a variety of industries offering goods and services to enhance the rural lifestyle. At Western Products, we know that farmers and ranchers frequently have an all-too-long list of things to do. That's why we offer high-quality, long-lasting home improvement products like seamless steel siding, metal and asphalt roofing, seamless gutters and replacement windows from well-respected national brands. Let us save you time and money by taking care of your exterior upgrades. We can install low-maintenance products that will last for decades!
This epic show runs for nearly a week. The Main Exhibit Building is open from 10:00 AM to 7:00 PM each day of the show except for Sunday, when the doors close at 5:30 PM. Parking and door admission are free and this show is handicapped accessible. Tickets for special events, like the rodeo, tractor pull and concert can be purchased on the Winter Show's website or at the gate.
Find Western Products in the Main Exhibit Building at booth D102. There, our friendly Home Improvement Experts will be available to answer any questions about what our business can do for you!
See you at the show!
Let us help!
Our home improvement experts are looking forward to working with you! Give us a call at (701)-293-5310, stop in our showroom, or fill out our online request form to set up your free in-home consultation.
Share with your friends | Stay tuned for more blog posts