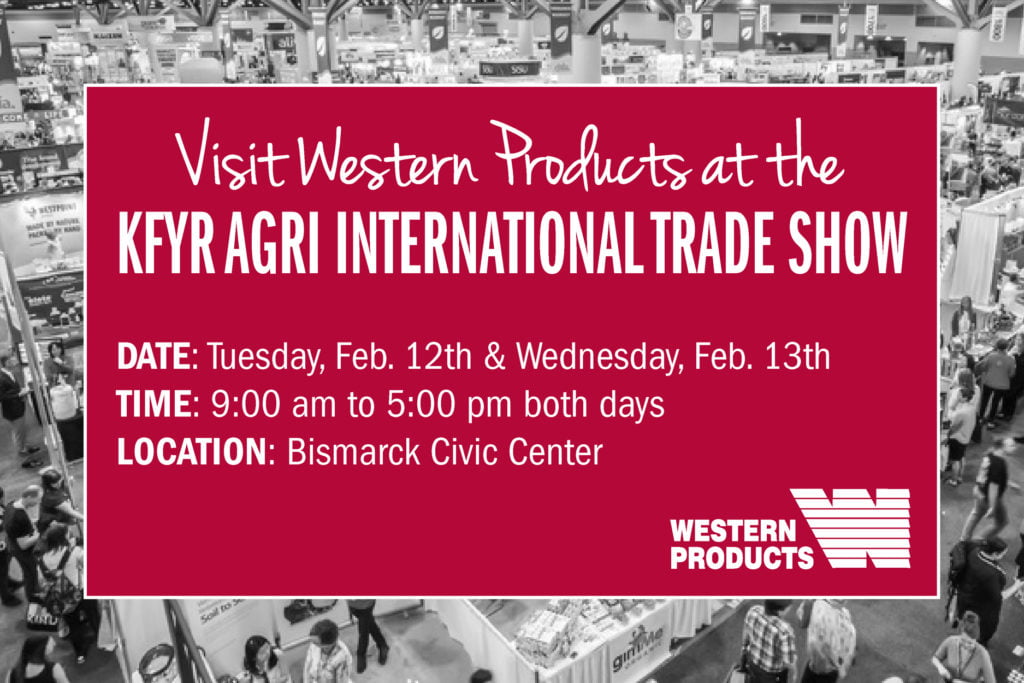 KFYR Agri International Trade Show 2019
Come on down to the Bismarck Event Center this Tuesday and Wednesday (Feb 12th and 13th) to see Western Products at the KFYR Agri International Trade Show.
This show is the best place to keep up-to-date on the latest technologies and innovations from staple North Dakota industries. Every year, the KFYR Agri International Trade Show features businesses from all across the state and beyond, educational programs and family friendly activities. This year marks the 42nd Annual edition of the KFYR International Trade Show, and Western Products is excited to be a part of it!
Admission for this event is free, so make sure to take advantage of it! Our experienced Western Products staff would love the opportunity to meet with you and chat about what our company is all about. We've been in the home renovation business for over 70 years and we'd love to share our knowledge with you!
Western Products will be in booth #630 from 9:00 a.m. to 5:00 p.m. during both days of the event. Come chat us and learn all about how we can help you enjoy your next renovation project from start to finish.
Let us help!
Our home improvement experts are looking forward to working with you! Give us a call at (701)-293-5310, stop in our showroom, or fill out our online request form to set up your free in-home consultation.
Share with your friends | Stay tuned for more blog posts