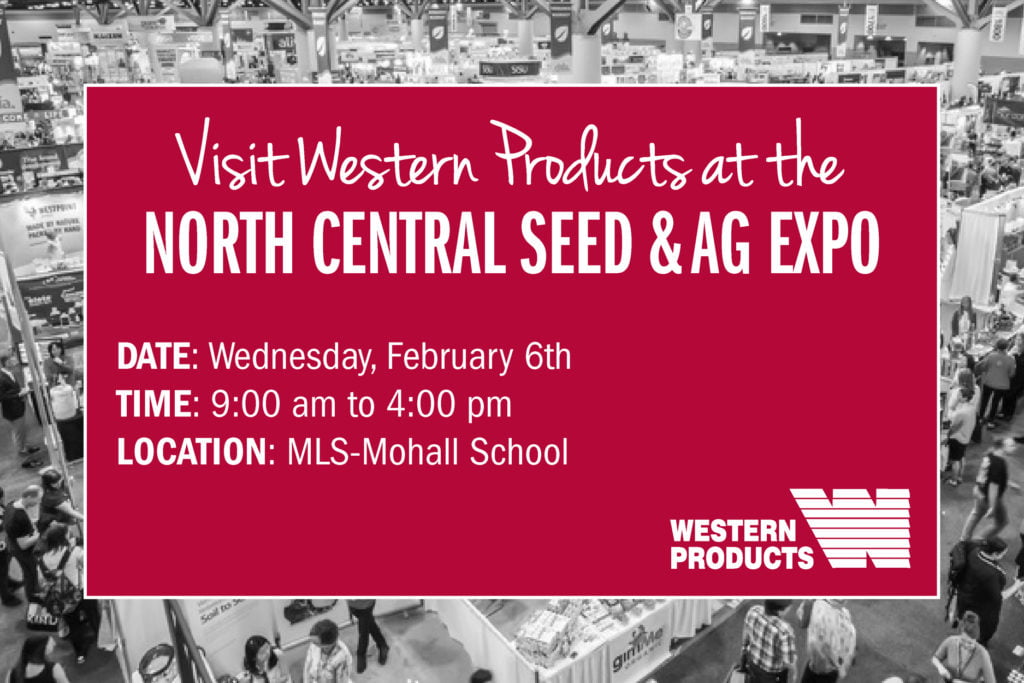 North Central Seed Show and Ag Expo 2019
Join Western Products this Wednesday (Feb 6th) to celebrate North Central Seed Show and Ag Expo's 75th anniversary!
Every year at this expo, businesses, farmers and speakers from all over the Upper-Midwest gather in Mohall, ND, to talk about topics that matter to our community. Because of North Central Seed Show and Ag Expo's contributions to the area, Western Products is excited to be there to mark this meaningful occasion. We, too, have over 70 years of experience in our chosen field: building exteriors and renovations. We hope to share this experience and show you how we can make your biggest building renovation dreams come true.
The North Central Seed Show and Ag Expo runs from 9:00 a.m. to 4:00 p.m. at the Mohall School (MLS). And, if you stop by early at 8:30 a.m., you can enjoy a complimentary continental breakfast. Our friendly Western Products staff will be there during the main expo to connect with you and answer any questions about what our business can do for you.
Make sure to check out the expo's schedule so you don't miss out on any special events or activities. We hope to see you there!
Let us help!
Our home improvement experts are looking forward to working with you! Give us a call at (701)-293-5310, stop in our showroom, or fill out our online request form to set up your free in-home consultation.
Share with your friends | Stay tuned for more blog posts